Sunshine Coast, Queensland, Australia
Sunshine Coast, Queensland, Australia.
This trip had already brought us to Australia for Christmas and New Year to visit family, however while taking a drive up the coast to see friends just north of Brisbane we were offered to return to house sit two beautiful houses in the countryside for six weeks (three weeks in each). Having only been in the area for a few days we were really excited to come back and explore further. It was ticking all the boxes for our ideal life destination; weather, active lifestyle, amazing nature, great schools, fantastic food, high standard of living, friendly people and masses of opportunity for business. We were sold and couldn't wait to experience the whole thing, especially whilst staying in two of the most stunning houses we have ever seen!
We flew into Brisbane from Manila and were picked up by the people whose house we were sitting for first. They pointed out sights on the drive and told us about many other places to go walking, surfing, and hiking, etc. We got to their place and settled in, it was supposed to be their version of winter but as one of them told me "last year winter was on Wednesday", and so it isn't really much of an event. The countryside is lush, full of bird calls and the morning dew fills the air with mist as the sun rises over it each morning. It was a beautiful place to wake up.
We went to Noosa for the day which was about a forty minute drive from where we were staying. Here the beaches are stunning and rival the best on earth, the restaurants are outstanding but pretty expensive, as is the lifestyle in this little niche of Queensland.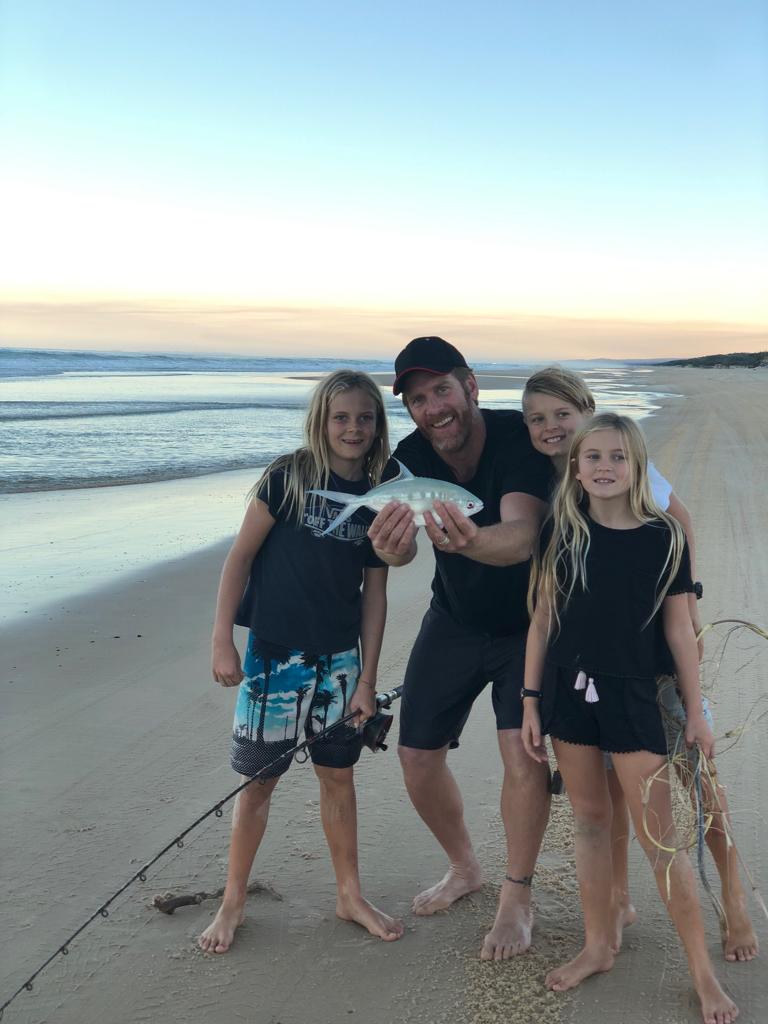 The surf is often great all along the coastline here so you've got your pick of breaks all year round. The people are up early being active, jogging, surf life-saving, playing all sorts of sports; rugby, football, AFL, or simply out walking dogs or cycling. But wherever you look there is a buzz of energy. It gets light early and dark early so the days take on a different rhythm which tends to lean towards a healthier version of life.
The Glass House Mountains are situated all around the area we were based and are an amazing backdrop as well as excellent hiking trails, or for the more intrepid explorers - mountain climbs. According to aboriginal legend, Mount Beerwah, the highest peak, is the mother that gave birth to the smaller surrounding peaks, and Mount Tibrogargan is the father peak. Rising like giant witch's hats and rounded anthills, the peaks are volcanic plugs, the centre of extinct volcanoes. Abseiling, mountain biking, horseback riding, and rock climbing are other popular activities, and the national park here is home to a rich diversity of plant and animal life including koalas, echidnas, and grey kangaroos.
Very close by is also the famous Australia Zoo, the business child of Steve Irwin, the crocodile hunter, and family which is an incredible place with so much going on for anyone of any walk of life. Australia do things large just like the Americans but they've really stepped things up a notch. Just down the road from the zoo is the Big Kart Track, Australia's largest outdoor go kart track, which just happens to belong to our very good friends so we inevitably had to go for a burn around the course a few times! Awesome fun. There are also them parks aplenty nearby with all the biggest rides, as well as aquariums like Sea Life, all at easily drivable distances.
A historic little spot called Eumundi hosts the aptly named Edmund markets every Wednesday and Saturday, this is an artisan market of another level, there are so many stalls selling amazing and interesting things most of which are hand crafted by the vendors. What started as a bohemian style market back in the seventies now sells a huge range of goods; foods, organic produce, designer clothes, home goods, plants, jewellery, skincare, natural therapies,and toys are just some of the items on offer. A great day out for everyone, especially due to the wood fired pizzas.
For a change in scenery from the coast's sun-splashed beaches, you can take a scenic drive across the Blackall Range, through the picturesque hinterland, to the cute mountain villages of Montville and Maleny. These quaint sister towns lie a little more than ten minutes' drive away from each other, but most tourists visit them both on a day trip from the coast, where the temperatures can often be a little cooler, thanks to the higher elevations. The drive is part of the Blackall Range Tourist Drive, and offers spectacular views of the plunging valleys below. In Montville, art galleries, gift shops, boutiques, and cozy cafes huddle along the tree-lined streets, and you'll notice some European-inspired architecture.
Maleny is also an artsy town, with many galleries, studios, and workshops.
Avid hikers and wildlife lovers can hike to Kondalilla Falls near Montville or look for pademelons and fruit bats on the trails in the Mary Cairncross Scenic Reserve near Maleny, which offers excellent views of the Glass House Mountains.
For something a little more wild and wonderful many head to Fraser Island or Kgurry as it is known by its first nation folk who have recently reclaimed their lands. However, at the gateway to this World Heritage-listed island lies Noosa North Shore and the amazing Teewah beach. Here you will find an 80km stretch of powdery white sand and rolling dunes which seems to go on forever. You'll need a good 4x4 to navigate the "road" (which is the beach) and bring everything you need for a night under the stars because this is true camping at its ultimate. You can scoop out clams from the sand with your bare hands, do a little fishing and cook your catch at the end of the day on your open fire; this is now one of the last places you're allowed to have campfires as they were recently banned on Fraser Island for safety reasons. You can set up right near the beach at Teewah, nestled in a dune for shelter and pick a spot with plenty of tree cover for shade. But not too much that you miss out on the incredible stargazing at night.
Wildlife is prolific around the camping areas and includes kangaroos, goannas, and rainbow lorikeets as well as dingoes. When the tides are low, you can drive north along the beach until you reach Rainbow Beach and Double Island Point, where the car ferry departs for Fraser Island. If you take the ferry over to Fraser you need to have bought permits and booked camping sites previously but once you have all that you are free to roam this incredible island.
There are hotels here so it isn't absolutely essential to camp but I promise you it is the best way! There are epic car trails that will lead you to the most incredible freshwater pools and lakes, dunes, forests, rivers, you name it. This is the world's largest sand island, stretching over 120km and is an unforgettable place with an amazingly powerful energy. While we were there it was mating season for the humpback whales and we saw an incredible amount of them breaching, splashing about and enjoying the warmer waters that hug the coastline of the island. It was just humbling and exhilarating to watch these amazing creatures at such close proximity and in such abundance, we felt truly graced by their presence.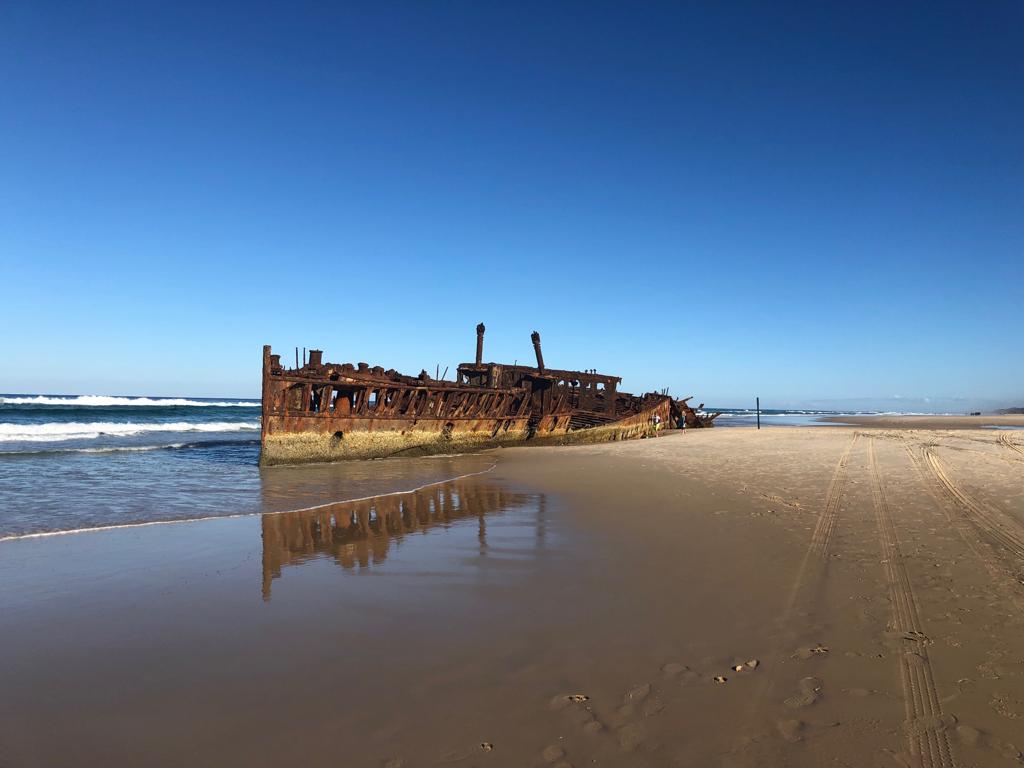 There is still so much more to tell about this area of Australia, and it's capital, Brisbane, is so much less known than Sydney, Melbourne and Perth. However this city is truly coming into its own as a hub for fine dining, business and culture. But more on that next time! We loved it here and can't wait to go back, maybe one day even live there, who knows?