Interview with Palmeras Property Development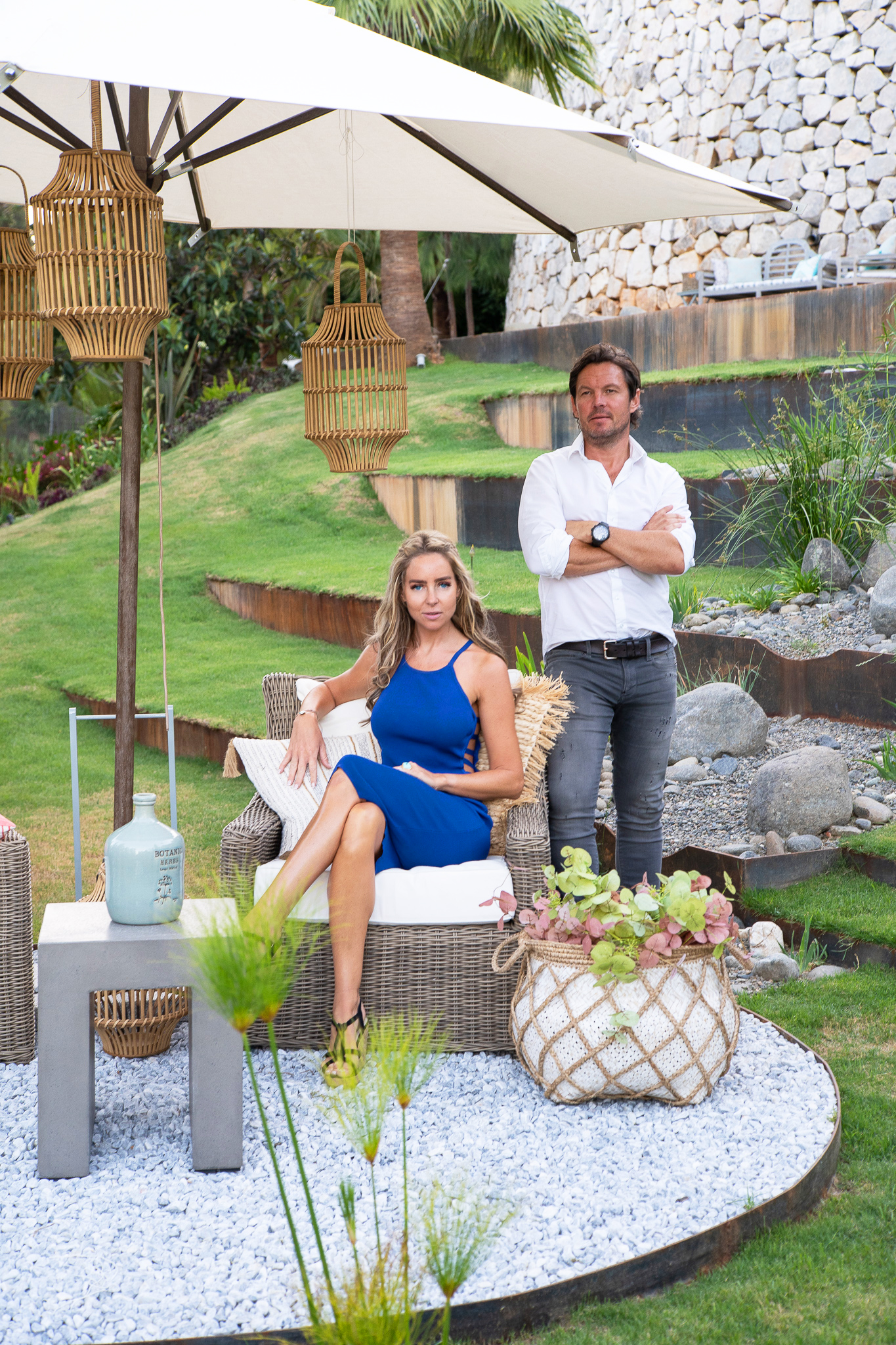 Palmeras Property Development is a real estate development brand pushing the boundaries of innovation and creativity.
This month we talk to owners Kristoffer Enger and Olivia O Wickerts to learn more about their dynamic company and why they chose Marbella as their home.
Tell us about your team? What is a day-in-the-life of the Palmeras office?
Palmeras Property Development is a small company owned by Kristoffer Enger and Olivia O Wickerts. Together we have built a great supportive team around us. Our primary partners, who we consult and work with on a daily basis, comprises of our architectural company AMES, our exclusive sales agent Solvilla and certain key professionals within the industry. Together with our key partners we come up with out-of-the-box ideas and innovations.
Thanks to our complementary skills, we are able to manage and run multiple projects at the same time. It has always been a top priority for us to find the right mix of people that share the same mutual ambitious goals and work standards. It has been important to establish a strong network of professionals with the same level of passion and dedication.
A day in the life of PPD consists of continuously looking to develop all our areas of expertise, comprising of creative thinking to architectural and design innovation.
Why did you feel Marbella was the right destination for Palmeras?
Marbella was a natural choice to start as a developer given that we have both been visiting the Marbella area since the year 2000. Initially, Kristoffer started buying villas during the financial crisis. The idea was to rent, do minor refurbishments and re-sell when the market gained traction. However, when we noticed the influx and demand of the new millennials, we saw an opportunity to develop the business concept further to high end quality luxurious villas. On the back of this, we decided to create the Palmeras Property Development brand together.
What makes you unique?
By pushing the boundaries of innovation and creativity in the development of luxury villas, we strive to achieve our main objective which is to adapt and maximize interior and exterior spaces with local surroundings in order to take advantage of everything that the property has to offer. By integrating and combing the exterior with the interior, our ambition is to create a magical ambience throughout the villa with a perfect inside/outside lifestyle.
Can you share with us a recent project and why it stood out to you?
The exclusive villa La Toca was sold before the official launch. The architectural complexity and utilisation of space is what, in our opinion, made it into this one of a kind luxury villa in Nueva Andalucia. The peculiar positioning of the original villa inspired us to create a diamond shaped construction with multiple levels allowing for different ambiences throughout. The main floor has a contemporary look, while the hidden hamman provides an exotic experience which is balanced out by the rustic secret garden and barbecue area.
What exciting projects are you working on now and/or have scheduled for the year ahead?
We have multiple projects under construction and in the pipeline. Our next renovation project will be launched in October 2019, a beautiful front-line contemporary villa in the golf valley.
However, we are particularly excited about the newly purchased plot in La Quinta, where we will develop our very first new-build villa. This new project is especially exciting as it will give us the opportunity to design and engineer the complete project from day one.
What can a client expect when working with Palmeras?
When buying a villa from Palmeras, the client can expect a high-quality finish throughout the villa with a team of professionals for any after sales requirements.
Can you talk us through your process?
With each potential villa we seek certain 'x factors' that make it stand out from other villas. Often these factors might be hidden to the naked eye. However, by recognising the potential, it gives us an edge on our final project in the sales market.
Through multiple visits and brainstorming sessions together with AMES, we visualise the potential of the villa and act accordingly with the intention of creating the perfect villa always considering inside/outside lifestyle at its best.
And finally, what is, in your opinion, the best thing about living in Marbella? Do you have any secret recommendations (maybe a restaurant or beach) that you can share with our readers?
For us, the best thing about Marbella is the location and the possibilities it offers. In one hour, you can either be in Malaga - a city with a 'big city pulse', or in Tarifa, the most fantastic bohemian surf city or you can be skiing in Sierra Nevada within a two-hour drive. As soon as we moved here, we fell in love with Marbella's 'life loving' mentality and the fact that there are so many different people from various cultures.
Our favorite Palmeras spot is Boho Club – a newly opened restaurant with an amazing ambiance. Great interior, food, cocktails and a unique hip-luxury vibe.