Cool Tech Gadgets for Summer 2019
It's the hottest month of the year in Marbella, so we have rounded up some of the best summer tech gadgets to keep your days breezy – enjoy!
Waterproof Bluetooth speakers
As far as wireless speakers go, the Ultimate Ears Boom 3 is one of the best we have found for this summer. Not only is the sound clear and loud with deep bass, but this speaker is also fully waterproof, so you can kick-back by the pool or beach, and it can handle the pace. And if it falls in the water, don't worry - it floats too! Link it up to your smartphone with Bluetooth and you can party for up to 15 hours.
The Boom 3 has a 150ft range so you're free to use your phone as usual while it's on. You can play, pause and skip tracks from the speaker, or push the magic button on the top to play directly from your Apple Music playlists. As an added bonus, you can also wirelessly charge this speaker (how handy is that!?) with a power up charging dock sold separately. https://amzn.to/2xMOOxW

Solar Powered Phone Charger
We get it, just a few hours into messages, browsing, photos and your phone battery is already looking weighed-in. If you're out of the house and away from power points, a solar power charger has you covered, and this one by AddTop lets you charge 2 devices at the same time.
Whether you are exploring El Chorro or having a beach day here in Marbella, you never know when this foldable gadget will come in useful and with full capacity it can charge your phone 8-10 times! It's also built for outdoor use, so you can relax if it gets wet or dropped while you are out adventuring. They also provide a 12-month warranty and 30-day money back guarantee for added peace of mind. https://amzn.to/2xKElmJ
Dyson AM04 Hot + Cool Fan Heater
This hot and cool fan heater from Dyson is useful all year round, but we especially love it during the summer months as an alternative to aircon. It uses Air Multiplier technology to keep you feeling cool with efficient air circulation. The cool fan is safe to use for families, with a safety cut-out if it tips over.
When the seriously hot weather is over it won't be long before you will be using the Dyson AM04 as a heater during the milder months. The temperature on the hot & cool fan sets from 0-37 degrees for precise and efficient use. As a bonus it has a sleek design and there are no visible heating elements or fan blades, plus no yukky burning smell when you use it as a heater. https://amzn.to/2XJVisf
Thermos connected hydration bottle with Smart Lid
Drinking enough water during the summer is something we know we should do, but it's not always easy to know if you are drinking enough. Well the Thermos connected hydration bottle makes this a lot simpler! The smart lid gives you a live reading of the temperature of your water, as well as measures how much you drink.
The thermos bottle is used with the Thermos Smart Lid app on your iPhone or iPad, so you can track your daily, weekly and monthly hydration progress. The Hydration calculator on the app calculates your suggested hydration goal based on your personal data. The thermos bottle is efficient on battery use, lasting up to 12 days before needing a charge. https://amzn.to/2LiP68x
What better way to capture amazing memories of your time in Marbella than with a selfie drone with 1080mp camera, Live video and 'follow me' mode. See your life like a movie with everyone in the scene, from views you could never get with handheld cameras or selfie sticks. This FPV Drone has GPS positioning, foldable design and first-person view from the controller in real-time.
Flying time is around 18 minutes which is pretty good for a drone in this price range. It's also perfect for beginners, with a push of a button you can make the drone rise-up, hover, or land. The one-key return function makes the drone automatically return to home if the battery runs low or the signal is weak, so you never need to worry about losing it. https://amzn.to/2Jx0BaD
Creative Smart Inhalation Mosquito Killer Lamp
Be rid of those pesky mozzys and flies with this rather fresh-looking LED mosquito lamp. It's ultra-quiet when turned on and attracts the insects and kills them without any chemicals, poison or radiation. This makes it ideal for pregnant women and children to have in the house and it's safe around pets also.
The lamp uses a powerful suction fan once the mosquitos come towards the light, they get sucked into the box, dehydrate and eventually die. The tray can then be emptied and cleaned ready for use again.
Simply turn it on, close all the doors and windows and let the lamp work its magic for a few hours, the room will be bug-free! It comes with a USB cable so you can charge it multiple ways. https://amzn.to/32lbCmN
This is the upgraded version of the NutriBullet blender and it's 50% more powerful than the original. The NutriBullet Pro extracts all the nutrients from raw fruits, vegetables, nuts and seeds, pulverizing them into a smooth, healthy drink. This series comes with all the accessories you need for goodness on-the-go, so you can use the travel cups, storage cups and flip-top lids which screw directly onto the container used for blending.
Unlike traditional juicers, the Nutribullet Pro lets you get the most out of your fruits and veg by shredding through tough stems or skins and busting open any nuts or seeds. It's easy to use and comes with a great recipe book so you can blend smoothies, shakes, and juices for specific wellness or flavor. https://amzn.to/32o5oSX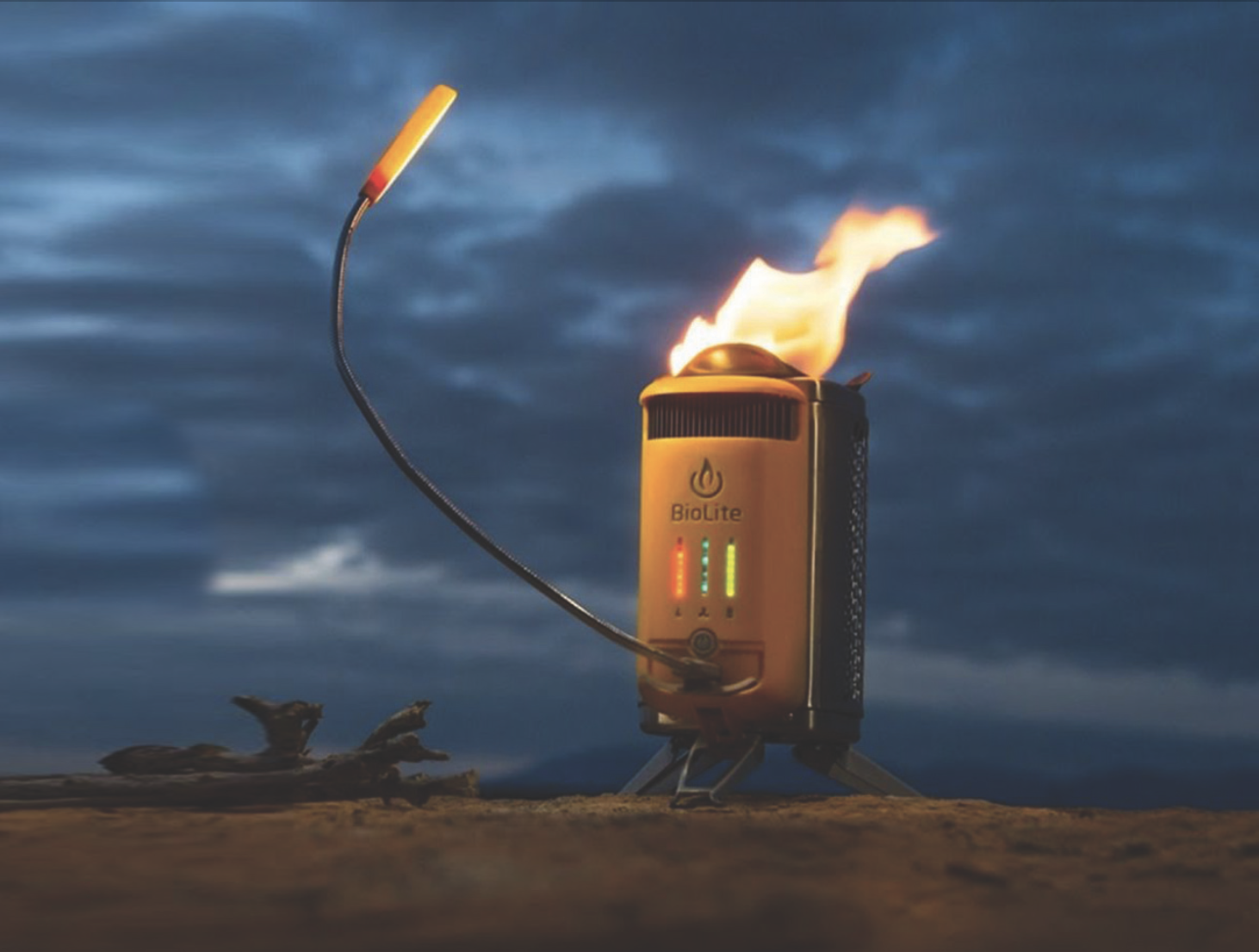 If you're planning to go camping on the beaches in Tarifa or exploring the vast landscapes Andalucia, the award-winning BioLite CampStove 2 is a handy gadget to take with you. This wood burning camp stove creates a smokeless fire that can cook meals and boil water in minutes, while turning its heat into useable electricity – how cool is that! So, while your foods cooking, you can be charging your phone or laptop using electricity that's been converted from the fire.
The CampStove 2 can generate 5V power through its USB output and it burns any renewable sources of wood like sticks and twigs. The CampStove is easy to use and comes with integrated battery and LED dashboard so you can set the fan speed and get real-time feedback on fire-strength. https://amzn.to/2Y2E8dw
Take the guesswork out of cooking your BBQ meat 'is it done, is it cooked enough?' with the Weber iGrill 3. This summer gadget keeps an eye on the temperature of your food, and you can track it or be notified on your smartphone! The iGrill thermometer connects to your phone with Bluetooth so you can relax and enjoy without worrying about the food.
The heat resistant meat probes measure up to 716 ̊F and are easily removed for cleaning after use. The iGrill 3 is easy to set up and use, and you can instruct it to notify you as you prefer. This means you can BBQ your steaks and burgers exactly as you like them, and your phone will beep when they reach the desired temperature inside. https://amzn.to/2Y4q1nK
Some of the coolest footage we have seen has been shot on a GoPro and it's purely down to the fact it's so rugged and ready for action. With the GoPro Hero 7, you don't even need to be holding it to take amazing photos and videos as you can just voice command things like 'GoPro, take a picture', or 'GoPro, start recording' and so it does! The Hero 7 is waterproof even without the outer casing (up to 10m) and provides Hyper Smooth Video Stabilization for beautifully smooth footage.
You can also share what you're up to directly to your friends and family with video streaming from the GoPro, straight to Facebook Live. Other cool features include the intuitive touch screen and the inbuilt time warp editors that lets you speed up or slow down specific parts of your movie. https://amzn.to/2XMS4UG